WHAT IS POSITIVE YOUTH DEVELOPMENT?
Positive Youth Development (PYD) is a philosophy that builds on strengths rather than categorizing youth by their deficits. Positive youth development:
Guides communities in how to organize services, opportunities, and supports

Assists young people to reach their full potential through youth engagement

Emphasizes a shift in engaging youth as assets vs. problems to be fixed
The goal of PYD is for youth to become fully functioning adults with economic self-sufficiency, healthy family and social relationships and community involvement. PYD focuses on building positive attitudes, skills and behaviors which in turn reduce risky behaviors (Outley, 2018).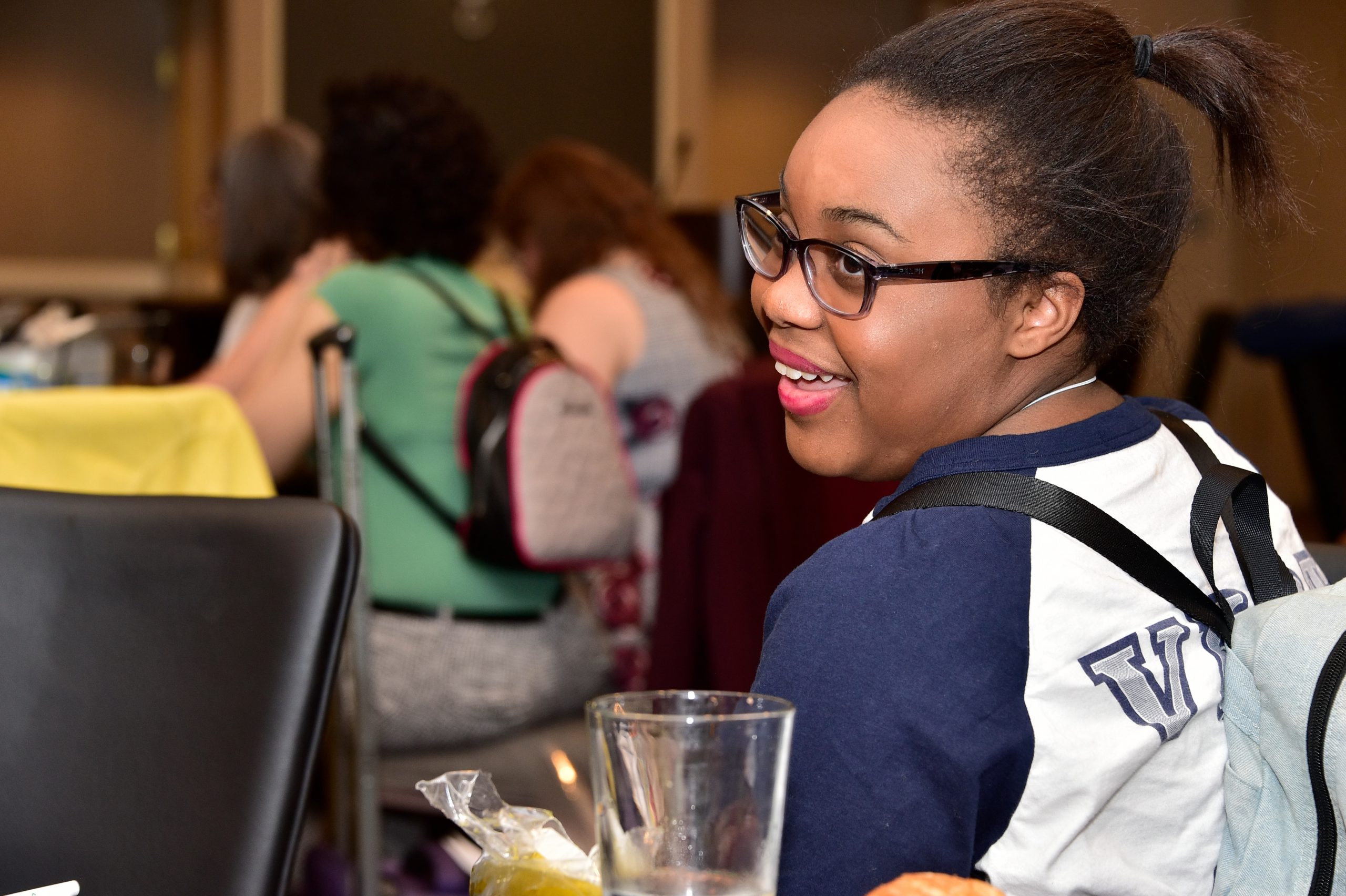 Youth member at the 2019 AMCHP Conference
HOW DO YOUTH-ADULT PARTNERSHIPS CONTRIBUTE TO PYD?
Youth-Adult Partnerships (YAPs) are a way to meaningfully engage youth. Engagement empowers youth to have a voice in decisions that affect them and provides opportunities for youth to develop skills needed to exercise actual authority and responsibilities.
YAPs are distinct from youth programs. Youth programs are often characterized by a one-way commitment from adults to help youth. YAPs are a two-way commitment­ from adults to help youth by establishing policies and programs. Youth become agents of change instead of targets to be changed (Outley, 2018).
WHO BENEFITS IN A YAP?
Youth in YAPs develop leadership, critical thinking, decision-making, and teamwork skills. YAPs are linked to increased self-esteem, improved self-respect, community awareness, and civic responsibility.
Adults develop a new respect for youth competence and expertise, gain new perspectives on decision-making and problem solving, and generate innovative ideas, energy, and enthusiasm.
Organizations with YAPs have a better understanding of community issues, improved organizational culture, more relevant programming and services, and increased ties to a potential future leaders.
Communities benefit through increased capacity to serve youth, increased social capital, and intergenerational partnerships.
Reference: Outley, C. (2018). Positive Youth Development: Building Capacity in Youth Organizations. College Station, Texas: Texas A&M University.