TAKE THE ASSESSMENT
The Organizational Readiness Assessment for Youth-Adult Partnerships (ORAYAP) measures an organization's capacity to support the development and continuation of youth-adult partnerships (YAPs).
Based on research in Positive Youth Development and Adolescent Health, the ORAYAP consists of 57 research-based items clustered around seven domains of effective youth-adult partnerships:
Youth Friendly Environment

Youth Empowerment

Organizational Culture

Evaluation & Management

Diversity

Caring Adults and Mentors

Community Connectedness
Within each area, we've outlined specific practices typically present in high-performing organizations. The ORAYAP is meant to help you engage in thoughtful reflection about your organization's capacity in implementing YAPs in your programs and services. The ORAYAP provides a holistic picture of capacity areas of development and uncovers your organization's internal assets. Finally, the ORAYAP helps an organization understand its starting point in each area as it considers what to focus on in terms of building YAP capacity.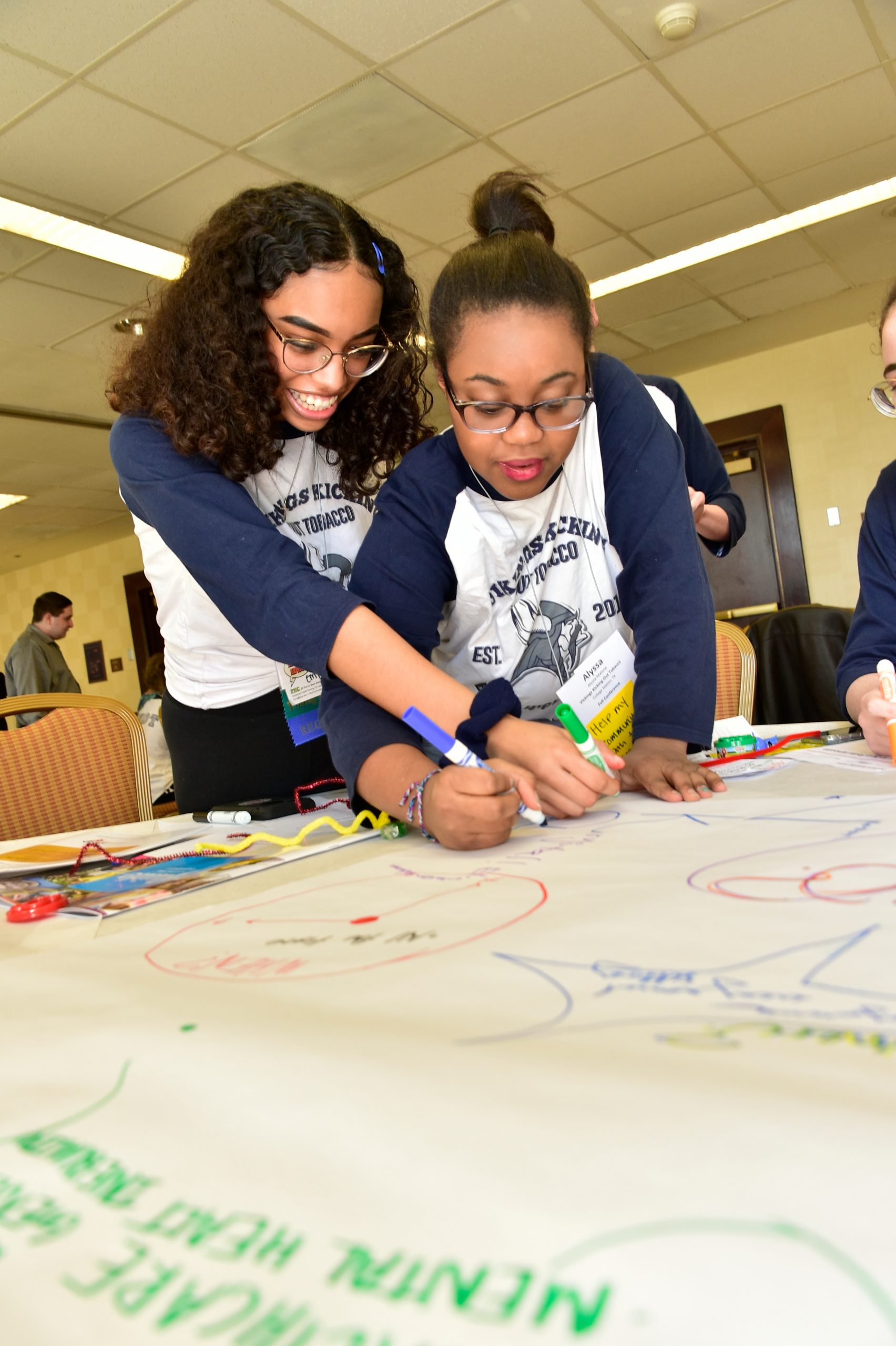 Youth at the 2019 AMCHP Conference
The ORAYAP is appropriate for those who would like to begin or strengthen existing YAPs. The worksheet should be completed in collaboration with staff representing various leadership roles (i.e., an administrator and front-line staff employee).
Developed by researchers at Texas A&M University and the University of Texas (Outley, C., Gabriel, G., Cavil, B., Locke, D. & Leon, M.)